Volunteers play an active role in helping Carolina Refugee Resettlement Agency's small, dedicated staff work with newly arriving refugees.
CRRA's Volunteers:
Drive refugees to their appointments
Help set-up apartments for new arrivals
Sort donations
Enroll refugee children in school
Assist the agency with administrative duties
Provide support in Cultural Orientation classes
Coach students studying for citizenship preparation
Organize and clean the office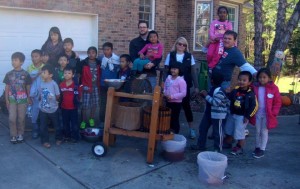 Our office hours are 9AM to 5PM, Monday through Friday. The majority of our volunteer opportunities are during that time, but there are occasional evening and weekend events.
With the changes and fluctuations in federal policies regarding refugees arriving to the United States, CRRA has had to put a temporary hold on all volunteer applications.
However, if you would like to support CRRA while it attempts to maintain itself for the possibility of providing services for future arrivals, monetary contributions of any amount are very appreciated. Please return to the home page to donate online through PayPal. To arrange accepting your gift of support in person, contact the office by phone at 704-535-8803 or email at info@carolinarefugee.org.
On Facebook, CRRA also has links to Calls for Action, tweets to the President, and information about contacting congressmen. All advocacy in support of the refugee resettlement process is appreciated!